Switchboard
It's not the size of your company that matters; it's how you handle your customers. Regardless of your company size, the Telia Smart Connect Switchboard provides a professional way to handle company calls.
The Switchboard is included for all users
If you are working on a computer, you can use the full-size web switchboard that requires no installation or the application where we have compressed all the functionality down so you can have it on the side of your screen. You can always enable on top and work on other applications on the side while still having full control and access to company calls.
Both switchboards on the desktop or mobile app function the same way. Easily access the company directory (web-based phone client built-in), monitor the queue, and handle direct calls.
Easy to handle business calls the right way
Telia Smart Connect Switchboard is used to handle incoming queue calls and handles not only all calls while still having a full overview of all queues, queue time, and lost queue calls. Anyone can help reduce queue time, even if not logged into a queue, and team leaders can even assign calls from the queue to employees, not queue members.
Personal switchboard "always on top"
The interface is scaled down to take up less screen space. With "always on top," you can work in other applications while maintaining full control over queues and company calls.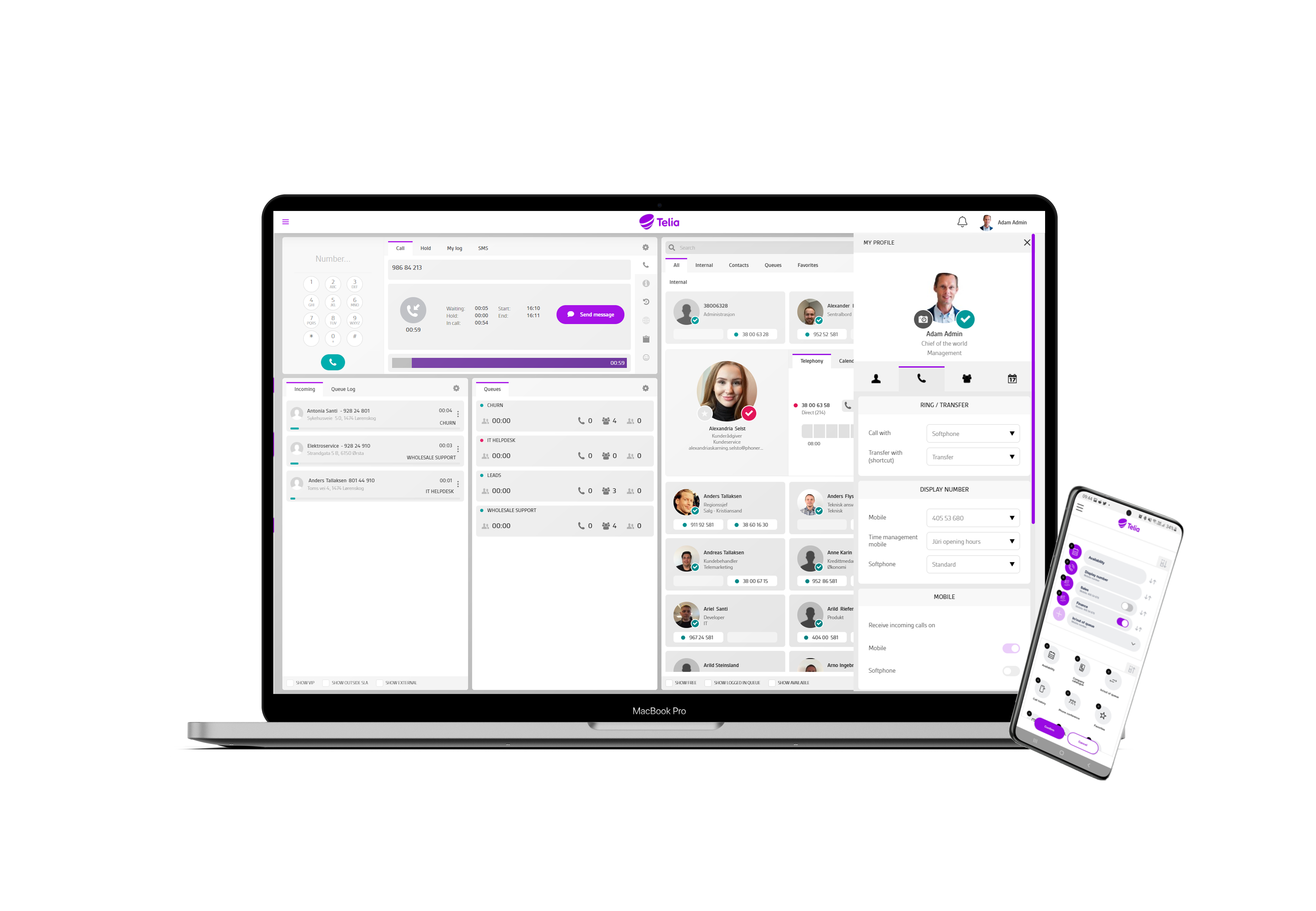 Designed to be user friendly and easy to use
Same functions in both switchboards
Possible to enable always on top
See employee calendar availability
Call history and presence note
Full overview over line status and employee availability
Log in and use from anywhere, no installation is needed