My Profile
Via my profile in the call center you can, among other things, control settings for presence indication, display number or log on and off queues.
Log in and out of the company queues
Change status and add call forwarding
Control useful settings in the switchboard
This is how you get started
Click on your name at the top right to open your profile
You have now opened your profile on the screen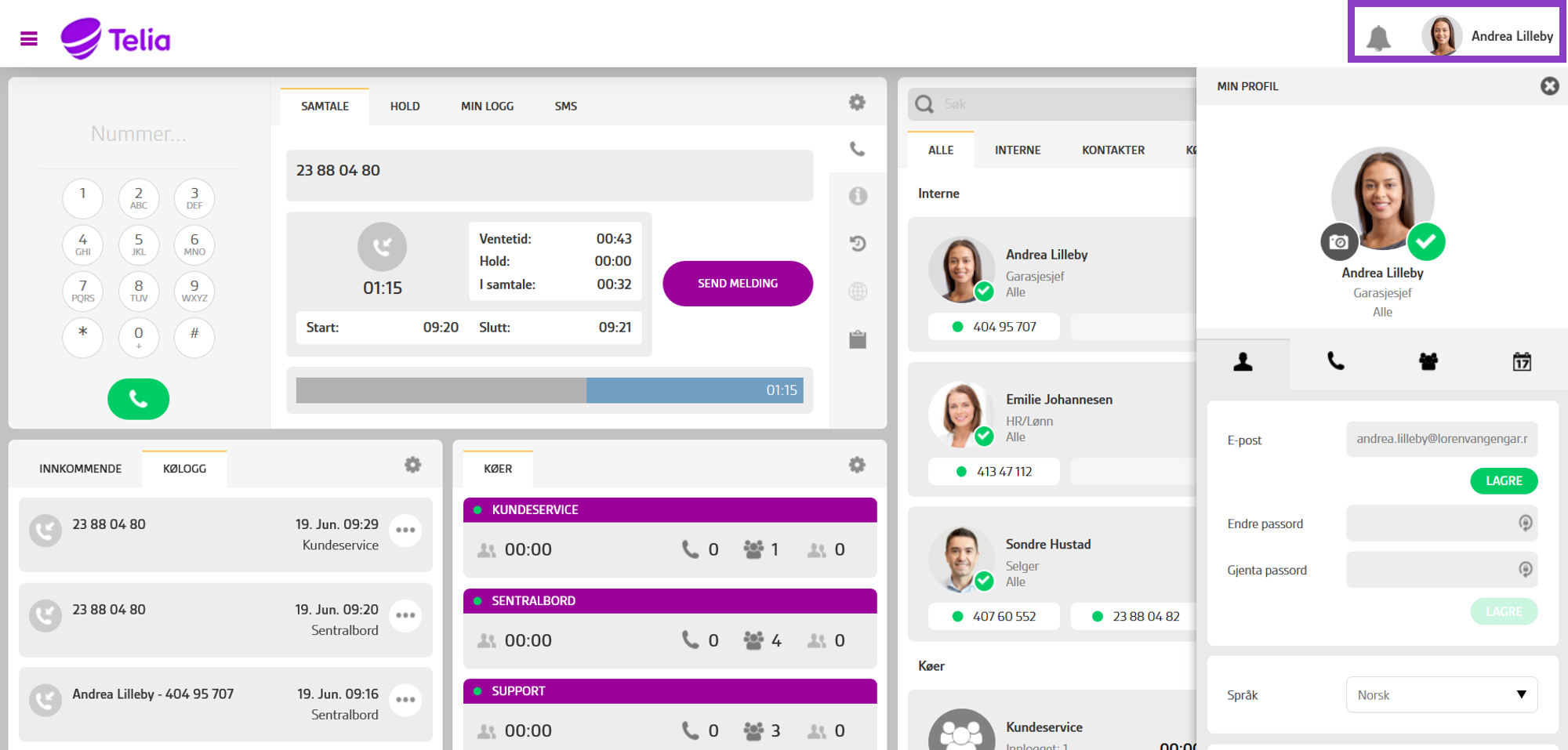 You get access to
Profile settings allow you to change languages and enter email addresses, among other things.
Phone settings allows you to select the sender for SMS from the switchboard, outgoing display number and more. 
>Read more about phone settings

Under my queues you can log off and on the queues you are a member of.
Under presence indicators and availability, you can, among other things, forward your phone.