Microsoft Active Directory integration
The Azure Active Directory synchronization of catalogue data is done using Microsoft Graph API. Microsoft Graph API is the gateway to do secure integrations to Microsoft 365 services and applications. The integration is simple to set up, and once completed can be enabled for all users in that Microsoft tenant that have a user in Telia Smart Connect. We have made it possible for you to easily make changes without having to contact customer service, and have full control of the integration. It is possible to set up multiple integrations if users are connected to different Microsoft tenants.
If you start with Microsoft Active directory sync(sync key mobile or work number), and make sure that e-mail is mapped and synced from AD then you have the correct key for setting up Calendar or Teams presence sync (sync key= e-mail).
To access the step by step integration guide log into Telia Smart Connect and navigate to Integrations -> AD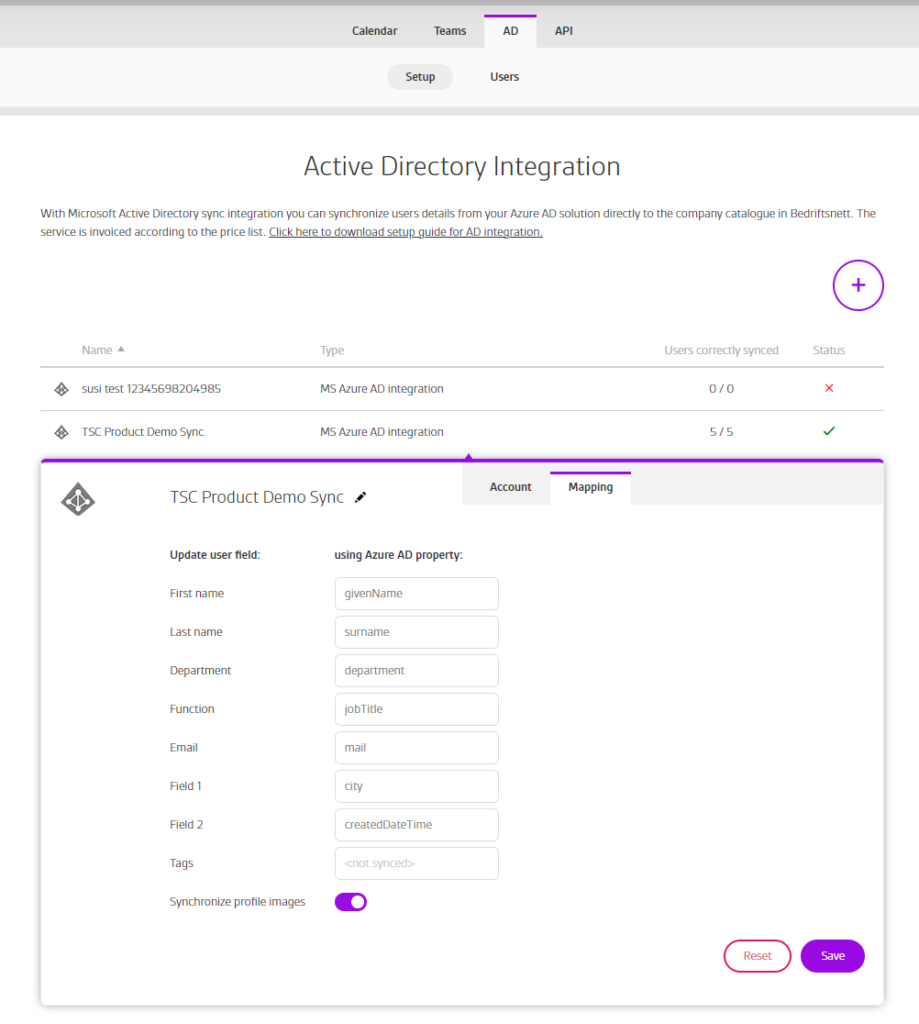 Once integration is complete Smart Connect will start trying to match users in the company directory of TSC to users in the connected Microsoft 365 tenant. We will match based on phone number so make sure you have correct mobile or work number connected to your users in Microsoft 365 Active Directory. You will see number of users have been mapped up and connected vs all users in Telia Smart Connect. You can open each integration and map Azure AD fields to the the contact fields available for users in Telia Smart Connect. The "Tags" field support an array of tags that you can add to users and use as search keywords. For example use to add different skills, location etc (anything you want to be able to search and on that do not fit into the other fields). It is also easy to sync profile images to give the company catalogue a more personal touch, and make sure that it is up do date with profile images users have in Microsoft 365.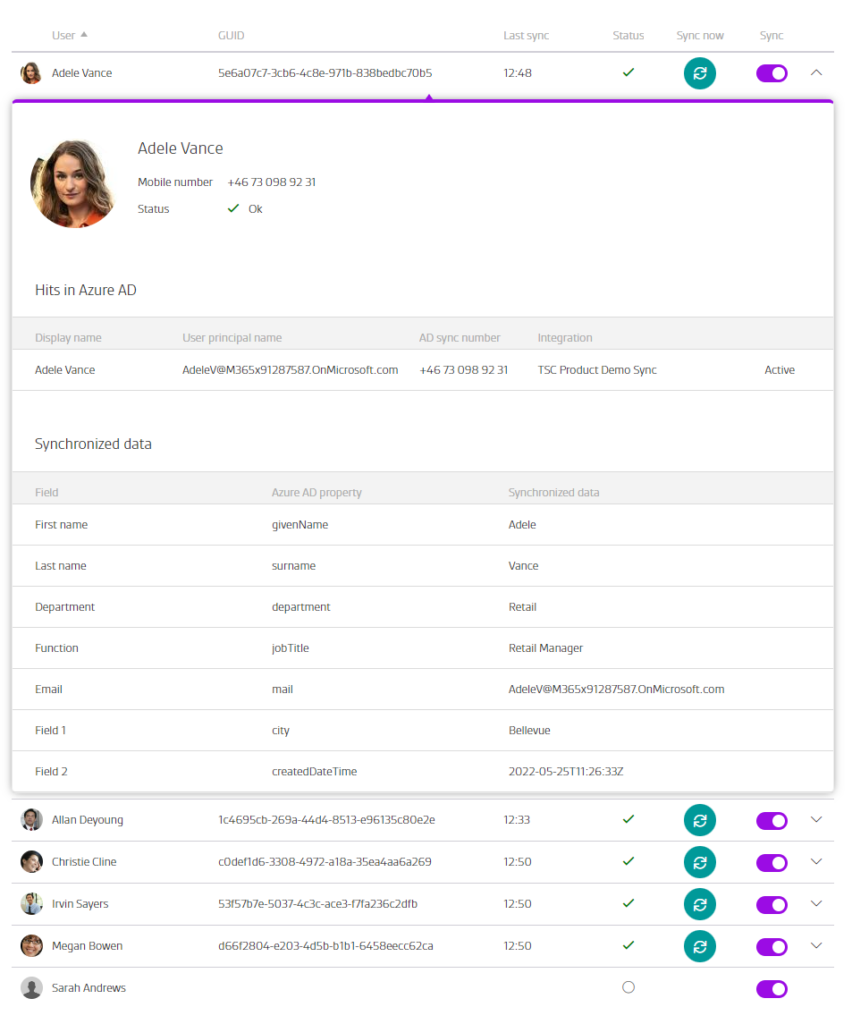 Click on "Users" and see a full list of all users connected with status, what have been synced with options to sync single users manually or disable sync on specific users. You can also filter on integrations, the different fields in the user list and search for a specific user.